Delhi police crackdown on salt shortage rumour
NewDelhi,Nov15:Alerts over rumours of salt shortage across the country, along with whatsapp messagesabout truck drivers going on strike, was a bid to create panic after the announcement of demonetization, Delhi Police informed the Centre on Saturday. In two separate reports to the Centre, the Special Branch of the Delhi Police has stated that even though the source of the rumours which were spread has not been traced, several suspects are under the scanner. Police sources told DNA that the salt shortage rumour has been tracked to Western UP and the local police there have been informed.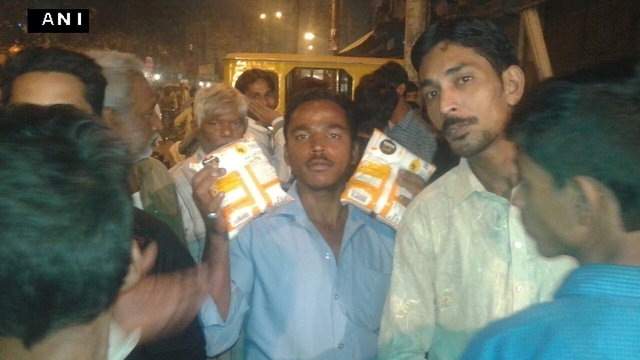 Regarding the salt episode, the first report was sent on November 11 after a message on social media went viral stating that salt prices have shot up and salt will be sold at Rs 300 per kg. The rumour led to panic and unrest among the public in the national Capital some of whom took to the roads and turned violent.
The Delhi Police cyber team who had been constantly monitoring social media to check the rumours, finally traced it to Western Uttar Pradesh. "The hashtag (#) on the twitter account of one person helped us to trace the location," said a senior police officer.
The other report on November 12 regarded a whatsapp message— circulated among drivers and traders—stating that 90 lakh trucks would be on strike from Monday. The Police Control Room (PCR) had even received calls regarding the message being sent to traders. Another rumour took hold when sms messages were circulated that an Indian Air Force C-17 helicopter had been pressed into service to deposit cash.
The source of the rumours is yet to be identified however the police have decided to maintain strict vigil. Sources stated that the profiling of the miscreants will be done and beat constables have been asked to keep an eye on rumour mongers and people spreading Whatsapp messages.
The cyber team has been constantly monitoring social media so as to make sure there is no law and order situation. Similarly on Sunday, a rumour was spread about the withdrawal of Rs 5 lakh if the area's Deputy Commissioner of Police puts his stamp on the wedding card. The Delhi Police again took to social media to dispel such rumours and in the last three days have issued advisories and clarifications on Twitter.
Special Commissioner of Police, Law and Order (North), SBK Singh said on Saturday. "We have appealed to the crowd to remain calm and to be patient in such a situation."