Electoral officials in Venezuela say turnout of 41 percent for a constituent assembly election
Caracas,July31:Electoral officials in Venezuela say turnout in the controversial election for a constituent assembly was 41.5%, a figure disputed by the opposition.
The opposition coalition said 88% of voters abstained and it refused to recognise the election.
The opposition also called for more protests on Monday.
Sunday's election was marred by violence, with widespread protests and at least 10 people killed. President Nicolás Maduro hailed the election.
He called it the "biggest ever vote for the revolution".
Venezuela's new constituent assembly will have powers to rewrite the constitution and override the opposition-controlled congress.
Mr Maduro says it is the only way to restore peace after months of protests and political stalemate. But his critics describe it as a power grab.
Despite the violence, Ms Lucena described the election as "a success" and the turnout as "extraordinary".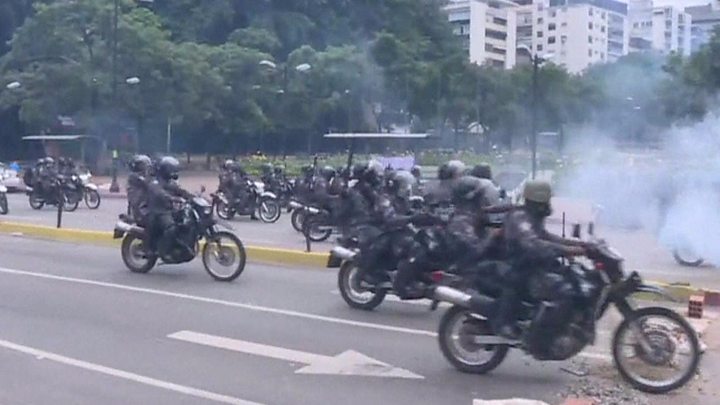 Venezuela faces mounting international criticism over the new assembly and on Sunday the US said it was considering fresh sanctions targeting the oil industry there. It has already imposed sanctions on 13 members of Mr Maduro's government.
The US State Department said it would take swift action against what it called the "architects of authoritarianism".
US ambassador to the UN, Nikki Haley, dismissed the vote as a "sham election" and a "step towards dictatorship".