Indian American woman stands up to cyber bully in Maryland
Maryland,Oct25:In the month that's celebrated as Bullying Prevention Awareness Month in the USA, a US-based Indian woman has shown a gutsy way to stand up to cyber bullying. By going public with her blackmailer's emails and seeking help and support online, Taruna Aswani has set an example for many others who face blackmail and extortion from cyber bullies.
Taruna received an email from an unknown person, who claimed to have hacked into her accounts and was now threatening to leak her private photos and videos online, unless she sent him nude pictures of herself. She didn't comply. She didn't get scared either.
Instead, she went online and stood up for herself. In an unabashed Facebook post, she posted screenshots of the email from her blackmailer (a person named "Kevin John") and appealed to the online community to help her track this man's digital footprint so she could teach him a lesson.
She says in her post, "As embarrassing as the videos may be (they were sent to my boyfriend at the time) I choose to stand up to this man. Instead of cowering down to his requests. I do this so that other women may take a lesson to stand up to bullies."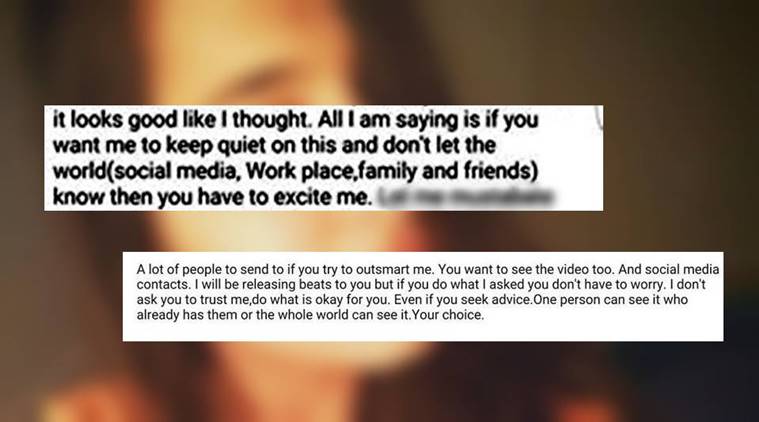 According to an India Today report, her post was redirected to the official account of Mumbai Police via a Twitter user, and they replied asking her to file a complaint. Social media users from all over the world have applauded the woman's courage and her post has been flooded with comments. People have offered to help in any way they can and the internet has only one thing to say to her- "Bravo, Taruna!"
Support has poured in from many across the social media site, with people offering to connect her with cyber security firms and directing her towards Google. Most have urged her to stay strong and keep fighting. Aswani told IndianExpress.com that so far the man has not been caught or identified, but everything is being done to make this as public as possible so that he can be identified.