Israeli teenager jailed for refusing IDF military service
Tel Aviv,August12:"When I was little, I dreamt of being an IDF war pilot," says 19-year-old Noa Gur Golan.
Now, however, the teenager is sitting in Military Prison 396 near Haifa. She's been branded a traitor and a coward. It's not clear when she is going to be released – she's being detained for refusing to do her military service with the Israel Defence Force (IDF).
Noa is not allowed to receive international calls. But in her answers to The Independent's questions, relayed via her mother Iris and aunt Michal, who were also interviewed for this exclusive story, the young woman provides an extraordinarily rare insight into what happens to young people in Israel who would rather face prison time than compromise on their opposition to Israeli policy.
All three women are keen to stress that Noa loves her country and is happy to serve it. But since the conscription process began when she was 17, Noa has come to the conclusion she cannot condone the "violence and death" inherent in being part of a military organisation.
"If war is the answer, we are asking the wrong question," reads a postcard nestled among photographs of family and friends on a pin-board in her bedroom.
It is highly unusual for Israelis to refuse to do their compulsory military service on non-religious grounds. Iris says Noa's decision was a "huge shock" – no one in the family or anyone else Noa knew had ever done it before.
Her older brothers, one 29 and one 24 – the latter finished his own conscription 18 months ago – support Noa's choice, but still think she is naive, Iris says.
All Jewish, Druze and Circassian Israeli citizens over 18 are expected to report for duty in the IDF; Israel's 20 per cent Arab population is exempt. Men serve for two years and eight months, and women for two years.
In practice, only around 75 per cent of potential conscripts end up enlisting. Most who evade service do so because they are Orthodox, and Orthodox women are the only major group of people allowed to complete civic, rather than military, service.
There are no publicly available statistics, but the support network Noa is currently relying on believes only 10 women have refused to serve on non-religious grounds in the last two years.
A handful of people each year manage to avoid military service by proving they are pacifists – but after two hearings so far, this is a position Noa is finding it difficult to convince the authorities of.
Some pro-bono legal organisations which help defend conscientious objectors report that defendants are asked questions such as: "Would you kill someone hurting a member of your family?" to which any other answer than "no" is used as evidence of a non-pacifist outlook.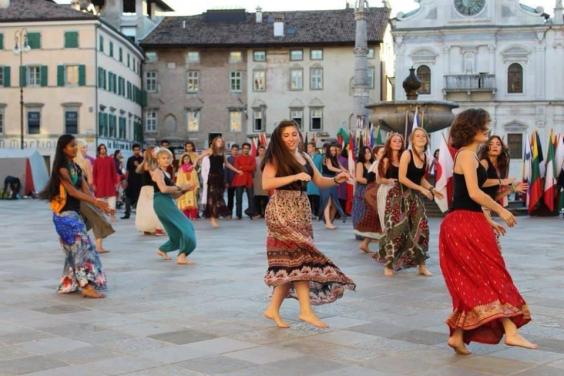 The IDF have not yet responded to The Independent's request for comment.
"It is rare for teenagers to refuse the draft and it is found only within circles on the hard left, says Yehuda Shaul, the founder of anti-occupation veterans group Breaking the Silence.
"These people pay a very high personal price for their decisions and they usually spend three months to a year-and-a-half in prison."