Mamata objects to Centre's decision to provide CRPF "security" to I-T officials for raids in state
Kolkata , Dec23 :CM Mamata writes to Rajnath Singh, objects to Centre's decision to provide CRPF as "security" to I-T officials for raids in state.
Weeks after West Bengal Chief Minister termed the army exercise in the state as an attack on federal structure, Mamata Banerjee on Friday said that the deployment of 15 CRPF personnel to provide security to income tax officers during raids is unconstitutional and illegal.
Banerjee, in a letter addressed to the Union Home Minister Rajnath Singh said, "It has come to our notice that the Ministry of Home Affairs has decided to make available 15 personnel of the CRPF for apparently providing 'security' to Income Tax officials and staff deputed for operations in West Bengal. No communication in this regard has been received by the state government."
"The State Government objects strongly to this decision, which is blatantly unconstitutional, illegal and against all principles of cooperative federalism," the letter reads.
Stating that the deployment of any Central Police Force of the Union to any State can only be done at the request of the state government, letter said, "The decision must be immediately revoked. The state government at its police forces will provide all necessary help and protection."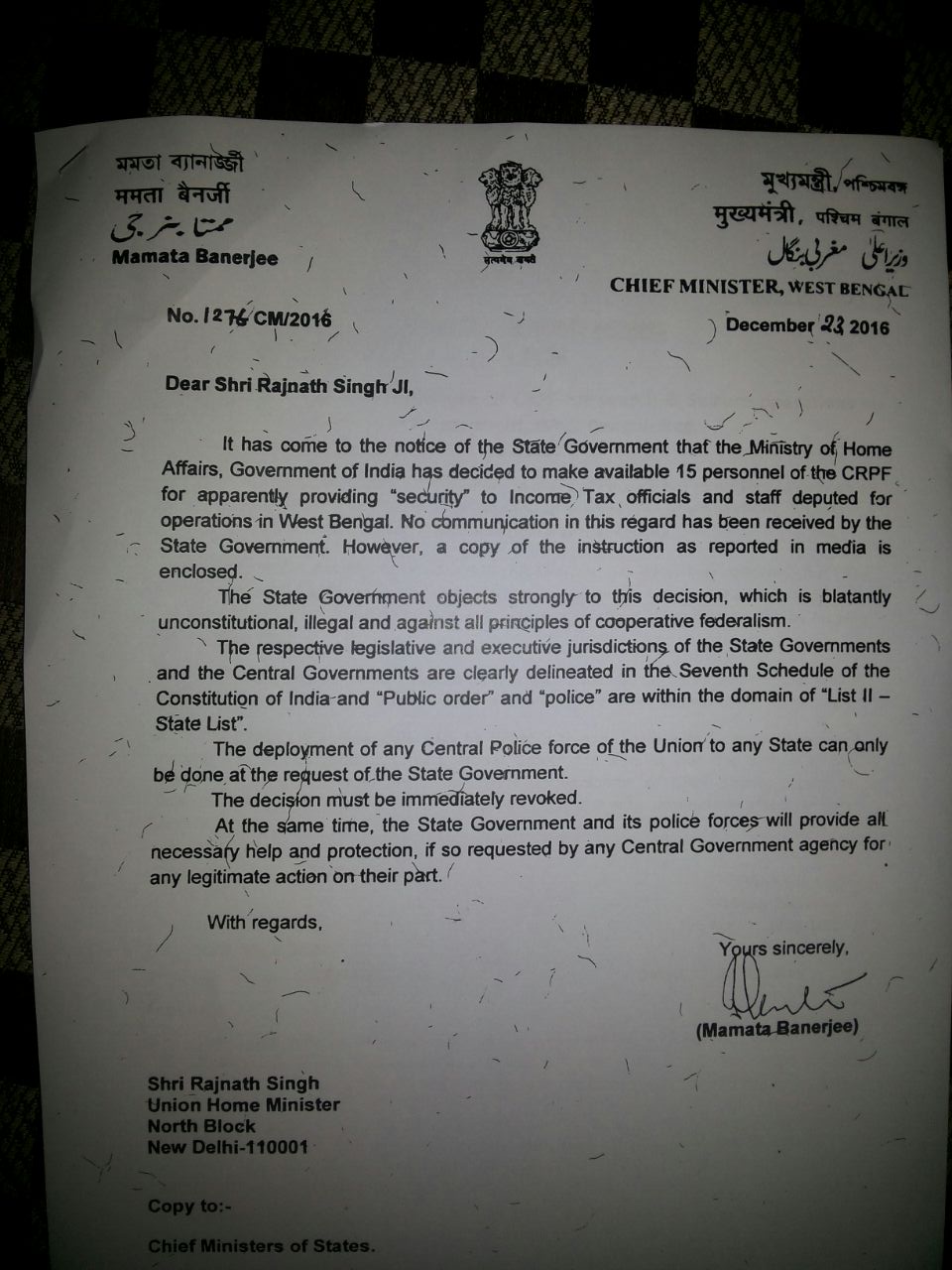 credit DNA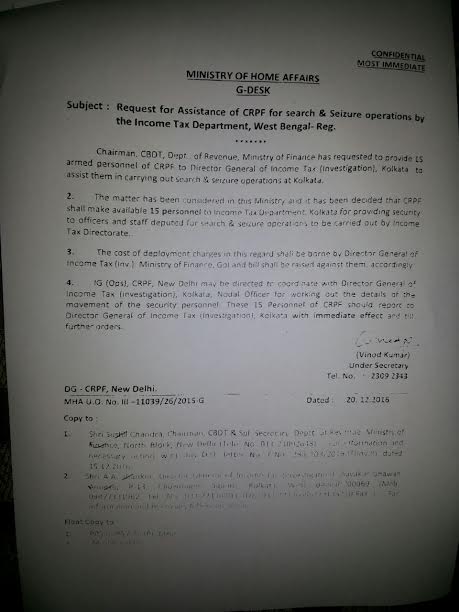 credit DNA
On the other hand, an advisory by the Ministry of Home Affairs to the CBDT, dated December 20, mentioned that 15 CRPF personnel would be deployed in the state.
"The matter has been considered in this Ministry and it has been decided that CRPF shall make available 15 personnel to Income Tax Department, Kolkata for providing security to officers and staff deputed for search and seizure operations to be carried out by the Income Tax Directorate," the advisory read.
However, when contacted, CRPF officials remained tight lipped. They refused to give information whether the deployment plan was shared with the state government or not.