Maruti Suzuki launches a unique car modification program iCreate, in India
New Delhi, October 20: Maruti Suzuki India had launched iCreate, a unique personalization/modification program. Through iCreate,  Maruti Suzuki is making it easier for their new customers to modify or a complete make-over of their car.
The personalization program is called  'iCreate'.
The programme is specifically designed to make buyers able to apply personalized statements when their vehicles are concerned. Such a programme is being introduced in India for the first time, reports rushlane.com.
Now Maruti iCreate has been specially introduced for customers of Maruti Suzuki Vitara Brezza SUV.
According to researches, Maruti Suzuki has found that an average customer spends INR 10,500 on modifications at dealer level.
On the other hand a buyer of Vitara Brezza spends around INR 24,000 on modifications.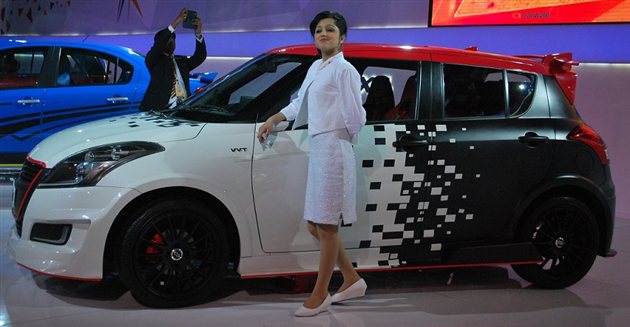 This is the reason why Maruti Suzuki has launched iCreate exclusively for Vitara Brezza. If this personalization plan is found demanding, the company expects to offer the same on other Maruti models in due course of time.
Maruti iCreate personalized package is offered at the time of booking. Buyers can opt for exciting exterior color options, innovative body graphics, distinctive head and tail lamps and designer alloy wheel designs as per their preferences.
Interior seat cover colors and patterns along with various interior styling elements are also on offer along with mats and other accessories.
Infotainment preferences include TV sets, DVD players and speakers for passengers at the rear.
Maruti Suzuki has over 500 generic accessories ideally suited for Maruti vehicles which include floor mats and perfume bottles.
iCreate offers over 90 different customization options in varied combinations, each specially selected to suit the buyer's personality be they sporty, glamorous or adventurous.
These designs are available on the company website and at dealerships.
A digital configurator is also available on tablet wherein users can drag and drop accessories to get pricing estimates. But this is only done at dealer level for now.