Meat exporter Moin Qureshi arrested at Delhi Airport, lookout notice issued against him by ED
New Delhi,Oct15: Meat exporter Moin Qureshi was arrested, on Saturday, at Delhi Airport.He was trying to go to Dubai. A lookout notice was issued against him by Enforcement Directorate (ED). Under the money laundering act, a case is registered against him.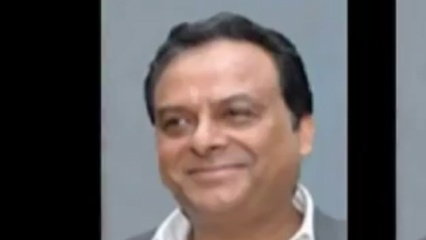 Reportedly, the ED had been investigating funds to the tune of Rs 200 crore parked abroad by him.
During the investigation carried out by the Income Tax Department, it was revealed that the controversial meat exporter, who was also accused of hawala transactions, had links with senior CBI officers including former CBI directors A P Singh andRanjit Sinha who had exchanged BBM messages with Qureshi.
There are allegations that he has sent Rs 200 crore abroad.
A case has also been lodged against him in Income tax department.
According to reports, in Moin's inbox, messages of ex-CBI directors was also found. The message of formal Interpol Secretary General was also there.
Many agencies are investigating against him. It is being said that he has many high-profile political contacts. He is well known for his VIP links.
Questioning, reportedly, is underway to know why he was going Dubai.