Minifarms certified-organic, "distributed farming" startup Smallhold gives directly farmed urban agriculture to diners in Manhattan
Diners flock to Mission Chinese Food in Manhattan's Lower East Side for the ambience, as much as the innovative twists on Sichuan food. Customers have been known to wait hours for the privilege of eating Kung Pao pastrami amid "Chinese banquet and surrealist" decor, as executive chef Angela Dimayuga describes it.
 On Wednesday, the restaurant adds its newest piece of kitsch. Nestled between the entrance and the bar, above an interior window, sits a rectangular box emanating blue light. It's filled with extraterrestrial looking life forms: mushrooms.
Designed and built by Smallhold, a Brooklyn-based, certified-organic, "distributed farming" startup, the "Minifarm" has been in the works for months. If all goes according to plan, blue, yellow and pink oysters, king and pioppino mushrooms will replace varieties such as beech, button and enoki in Dimayuga's beef jerky fried rice. Dimayuga beamed with excitement. "A just-picked mushroom tastes the best."
The fungi begin their life in Smallhold's Bushwick headquarters and partner farms outside New York, in bags filled with such waste products as sawdust and coffee grounds. After three to four weeks, they are then transferred to Minifarms like that of Mission Chinese to finish growing. Harvesting on-site gives the mushrooms a longer shelf life, in addition to what Smallhold said is competitive pricing. Unlike other experiments in urban agriculture, the Minifarm uses very little space. The system, according to the company, is simply a better way to grow and distribute food.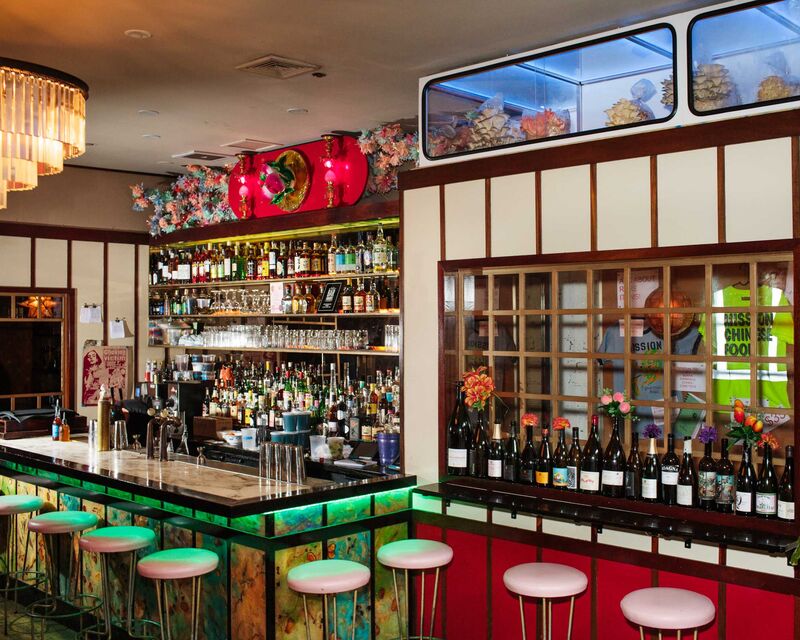 Like many entrepreneurs, Smallhold co-founders Andrew Carter and Adam DeMartino speak in superlatives.
"We think this is the future of food distribution," Carter said. "We see this as a new way to get food to everyone."
"We can ultimately compete with larger farms," DeMartino added, "if we do this right."
Could such methods actually replace traditional agriculture? "Of course not," Carter said. His company offers "not a replacement, but an addition."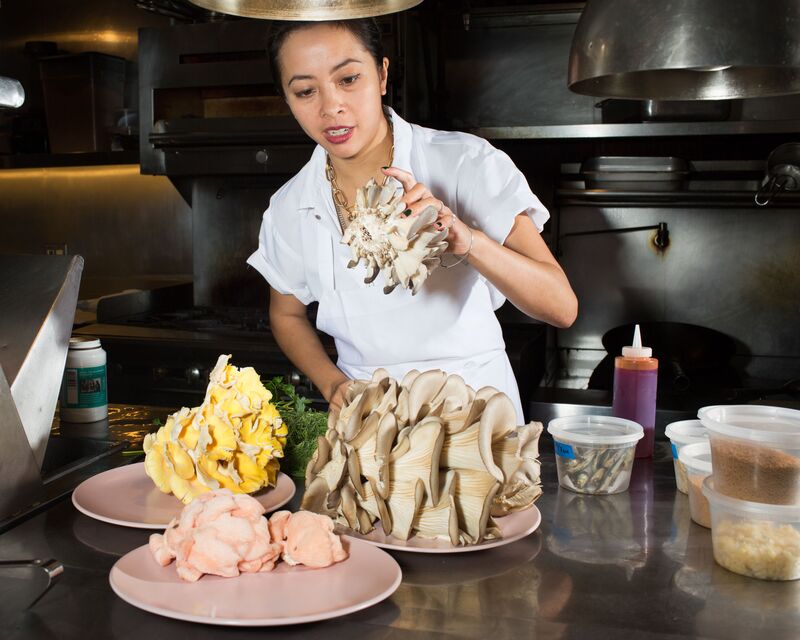 A small Minifarm starts at $2,000, measures 4-feet wide by 2-feet deep, stands 6-feet tall and can produce up to 2,300 pounds of mushrooms a year. Inside, Wi-Fi and embedded sensors allow Smallhold to constantly monitor growth and adjust inputs such as lighting and temperature. Restaurant clients put a deposit on the machine and pay a monthly subscription fee, plus a price—from $5 to $12 per pound—for the produce.
Customers will not only have "constantly fruiting mushrooms all the time," said Carter, but the company also has the potential to scale indefinitely through its network of remotely-controlled Minifarms.
Indoor farming has seen a recent surge in investments. Globally, these startups raised $285 million in 2017, according to AgFunder, a marketplace for agritech startups looking for capital. It's a significant jump from the total $70 million raised for the sector in 2016 and $53 million the year before, even if it still only makes up about 6 percent of the funding in farmtech.
The industry is hardly a safe bet. PodPonics in Atlanta, FarmedHere in Chicago and Local Garden in Vancouver are just a few examples of recent failures cited by Henry Gordon-Smith, founder and managing director for Agritecture Consulting, an urban-farming consulting firm.
"A lot of people enter the space with excitement," he said, rattling off familiar reasons: "We need more local food, cleaner food, produced with less water and closer to the consumer." But these ventures face typical new-business problems as figuring out what customers want, what they're willing to pay and the cost of labor.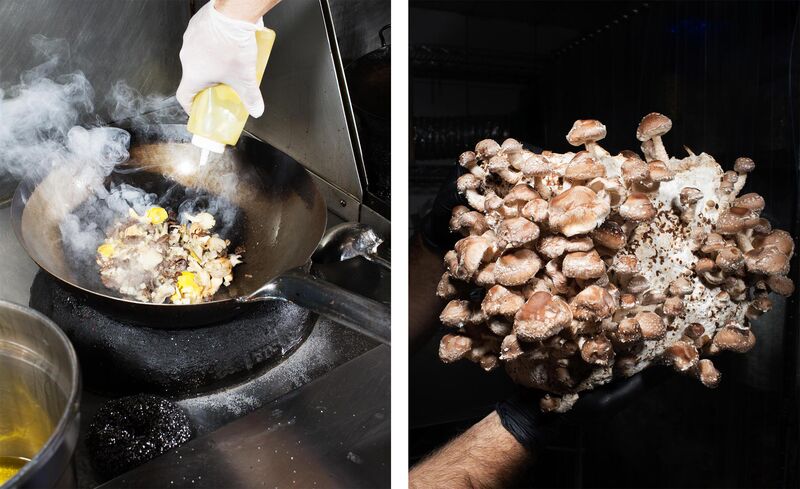 "I think the idea of distributed farming is a challenging one," said Gordon-Smith. "Restaurants have limited space, are difficult to work with and don't always pay on time." Retailers, next on Smallhold's potential customer list, are a better bet, said Gordon-Smith, "but unless it's connected to some serious volume, it remains a gimmick."