In Quest of Beauty: Trek to Valley of Flowers
 As children our fairytale books contained vivid descriptions of places with unbounded natural beauty. Though concrete jungles are engulfing our surroundings, yet such wonderful places still do exist.
They beckon to travelers, who thirst for adventure.  India has many famous ones which lie off the beaten tourist track. One of them being the picturesque valley of flowers. It has been declared as a World Heritage site by UNESCO. Encompassing an area of 87.5 sq.km and located approximately 3,250m to 6,750 m above sea level the valley in Uttarakhand is flanked by Nar Parbat and Ratban Parbat peaks, with the local Pushpawati River flowing in the vicinity.
This extraordinary geographical area was discovered by a few prominent British botanists. During winter, the valley lies buried under a thick mantle of snow. When summer approaches, it suddenly bursts into a riot of colours. After departure of Monsoon, the valley floor wears the look of an ornate carpet, splashed with myriad hues.
Several well known specimen of flora are unique to this region. Many vital medicinal plants grow here in wilderness.  Numerous sparkling streams and glaciers crisscrossing the place heighten its loveliness. The valley also abounds in fauna- insects, butterflies, and birds galore.
Access to the Valley of Flowers is tough and rigorous. So in case you are planning an expedition, you must ensure that you are absolutely physically fit and capable of walking for miles through inhospitable terrain. Various tour operators organize packaged trips to suit all pockets.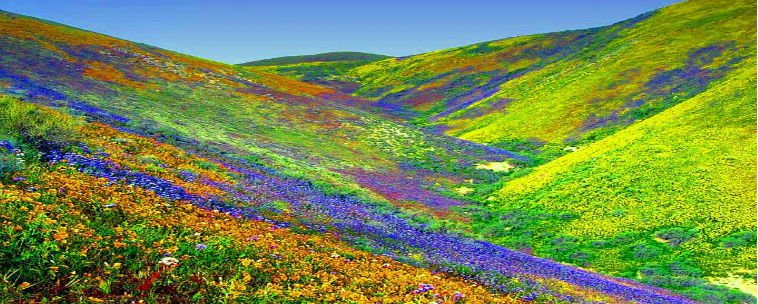 A group comprises 2 to 6 people. This is order to maintain eco- friendliness. A typical trekking route goes somewhat like this: People from other parts of India may enter the valley through the national capital onward to Haridwar.
From Haridwar one has to journey to Rishikesh where necessary gear is arranged for.  After Haridwar, tourists need to travel solely by road, in hired vehicles.  The next destination is Joshimath where one spends the night. The following morning, tourists head for Govindghat which maybe considered the base camp of the trek.  From here a 14  km trail leads  travellers to Ghangaria.  From Ghangaria it is a 4 km trek into the Valley Of Flowers. The first glimpse is mesmerizing!
The vast array of flowering plants – rhododendron, strawberry, pansy, daisy, primula, not forgetting the fabled and rare Brahma Kamal – grows here in profusion.
The azure sky overhead, the misty mountain peaks in the distance merge with the vast flamboyant canvas that lies all around, creating  an ethereal ambience which leaves an indelible impression in the hearts and mind of the onlookers. A note of caution.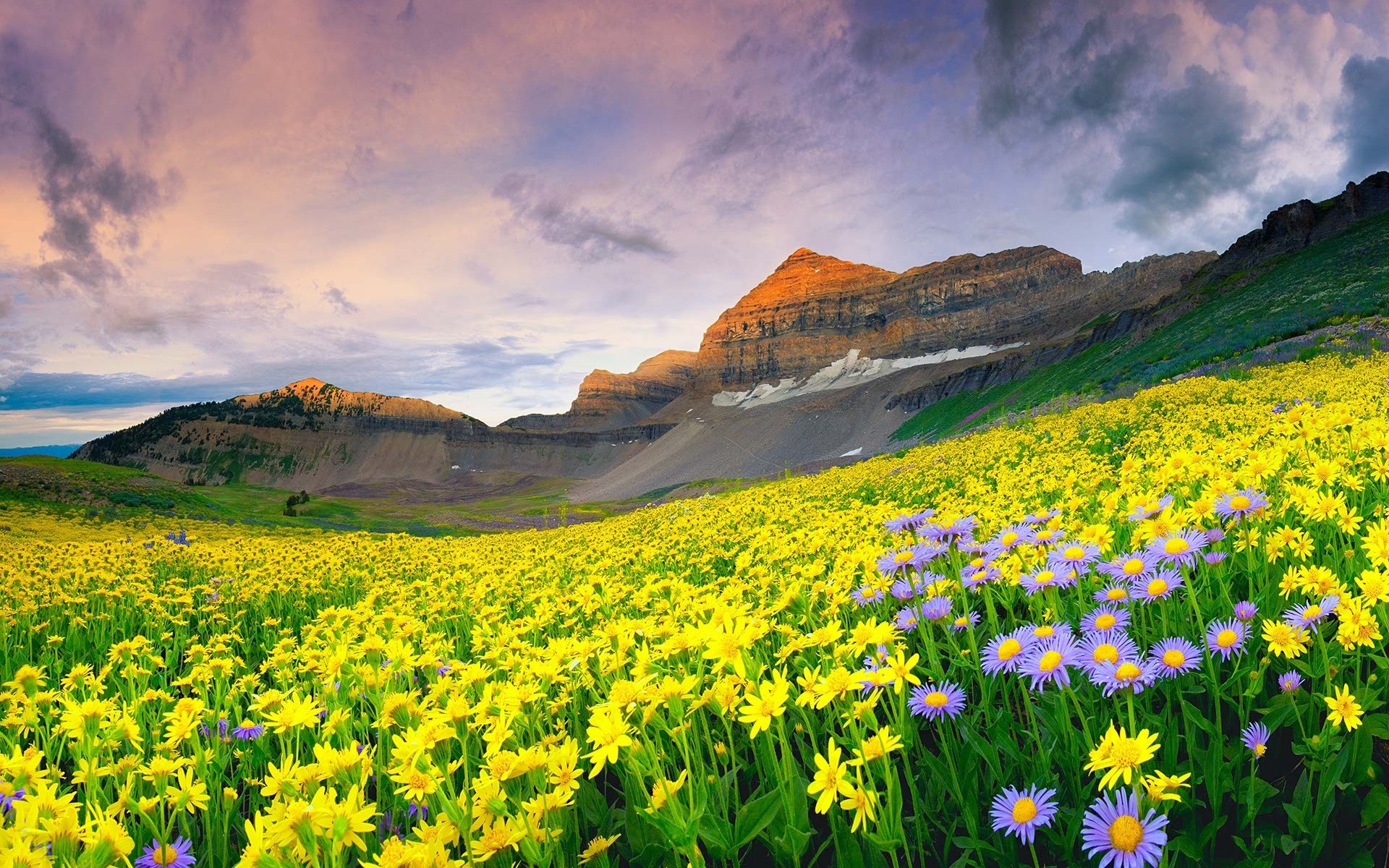 The   hills are prone to  frequent landslides and roadblocks especially in during Monsoon. Hence it is advisable to have standby vehicles to meet all sorts of emergencies. Tourists must also remember to carry vital medicines and life saving drugs throughout the journey. So those of you who nurture a desire to have a glimpse of paradise in their lifetime a visit to the Valley of Flowers is a must.