Real estate deals for huge amount made by BJP, days before announcement of Demonitisation
New Delhi, November 25: After the news of huge amount deposited in the bank account of West Bengal BJP unit, a new information is revealed on certain real estate deals, transacting huge amount. It was reported that, days before Prime Minister Narendra Modi announced the demonetisation policy, Bharatiya Janata Party (BJP) bought land worth crores of rupees, according to catchnews.com.
The party, in power at the Centre, bought land in several places in Bihar up to the first week of November. And on 8th November, The Prime Minister has announced the ban on Rs 500 and Rs 1000.
Earlier on 10th November a news was spread that, just a few hours before the demonetisation announcement on November 8, a huge amount of cash has been deposited in the bank account of West Bengal BJP unit.
An article published in the CPI(M) party mouthpiece, Ganashakti, claimed that around Rs. 1 crore worth of cash was deposited in this account on Tuesday, using the banknotes of RS 500 and RS 1000.
Catch accessed deeds of at least 10 such property transactions done by BJP functionaries in Bihar for the party. Some of them were even bought on behalf of BJP President Amit Shah, as reported by catchnews.com.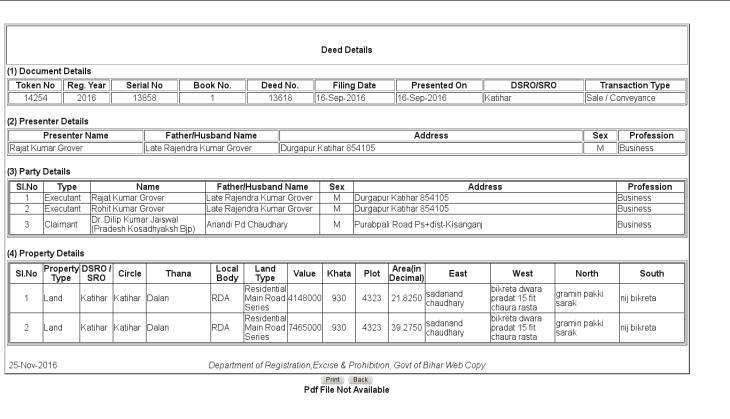 The BJP bought land in Katihar.
Sanjeev Chaurasia, member of the Bihar Legislative Assembly from Digha, was among the senior party functionaries who bought the land parcels. According to him, such purchases were not limited to Bihar, but in other states as well.
"Sab jagah khareeda jaa raha tha… Bihar ke saath aur jagah bhi khareeda jaa raha hai… Hum log to sirf signatory authority hi hain paisa to party ki taraf se aaya tha… saari zameein khareedi hain… party karyalay ke liye aur anya kaamo ke liye… November 1st week tak zameein khareedi hain."
("Land was being bought everywhere… In other places too, along with Bihar… We are merely the signatory authority; the money came from the party… the plots were bought for building party offices and other purposes. They were bought up to the first week of November.")
Based on Chaurasia's admission that land was bought by party representatives throughout Bihar as well as the country, and the deed documents, it is clear that BJP went on a property buying spree in a planned and phased manner, reports catchnews.com.
Land was acquired in cities and towns such as Madhubani, Katihar, Madhepura, Lakhisarai, Kishanganj and Arwal.
The size of the plots acquired ranged from 250 sq feet to about half an acre. Their values range between Rs 8 lakh to Rs 1.16 crore. The costliest land parcel was bought at Rs 1,100 per sq feet.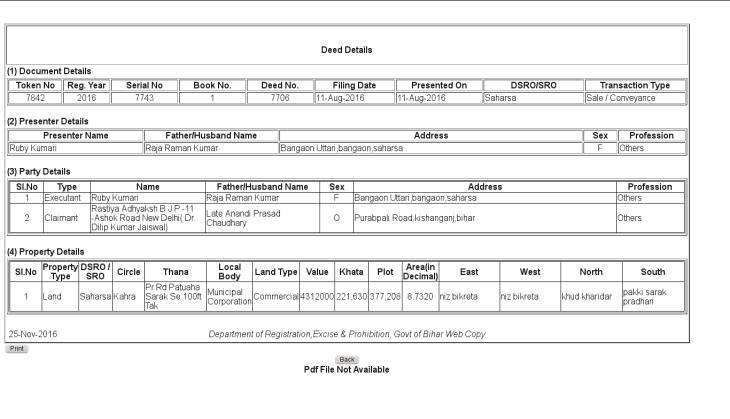 The BJP bought land in Saharsa in Bihar.