Rolls Royce has built a modern 'coach-built' Rolls-Royce Sweptail priced at Rs 82.6 crore
London, May30:Imagine going to a tailor who has been stitching bespoke suits for over a century. He takes three years to make your suit and it comes out looking a little awkward. But, it also turns out to be reported as one of the most expensive suits ever made. This "haute couture" story is of the one they call Rolls-Royce Sweptail.
On demand of a specific customer, (a gentleman they describe as "A connoisseur and collector of distinctive, one-off items including super-yachts and private aircraft") RR has built a modern 'coach-built' Rolls-Royce which is based on the Phantom's DNA. The "gentleman" came to RR back in 2013 and requested them to make a car inspired from the past RR coach icons of the 1920s and 1930s. As per the Telegraph, this car costs around £10 million, or $12.8 million. This translates roughly into – and we hope you're sitting down for this – Rs 82.6 crore in Indian currency. Mind you though, RR has not revealed an official figure, or even hinted to an estimate.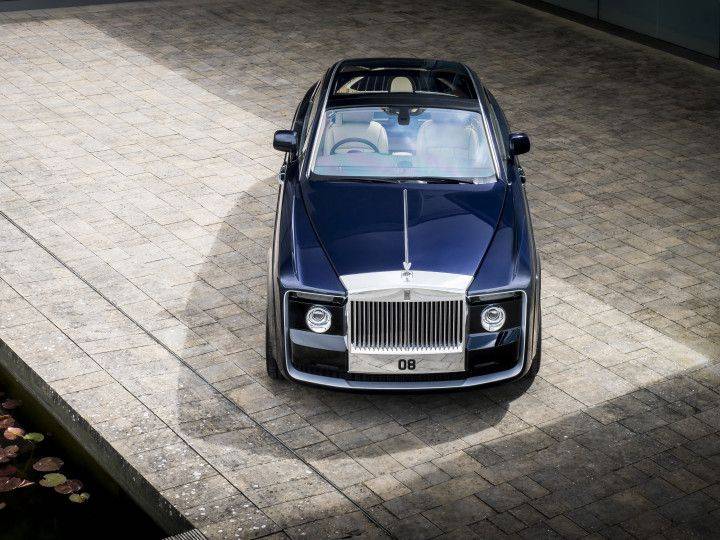 So a bloke just bought a car worth Rs 82.6 crore. Naturally, we expect it to be loaded with art from the Louvre and technology from the Martians. But instead, what you get is a merger of the modern day Phantom's front with the Sweptail design of the early 1990s. Now, both of these elements are fantastic to look at individually, but the final product might not please all. Don't get me wrong, the panoramic glass room and the muscular front with the flowing back, the wooden interiors, the leather upholstery all look spectacular, but, like we said, only as individual entities.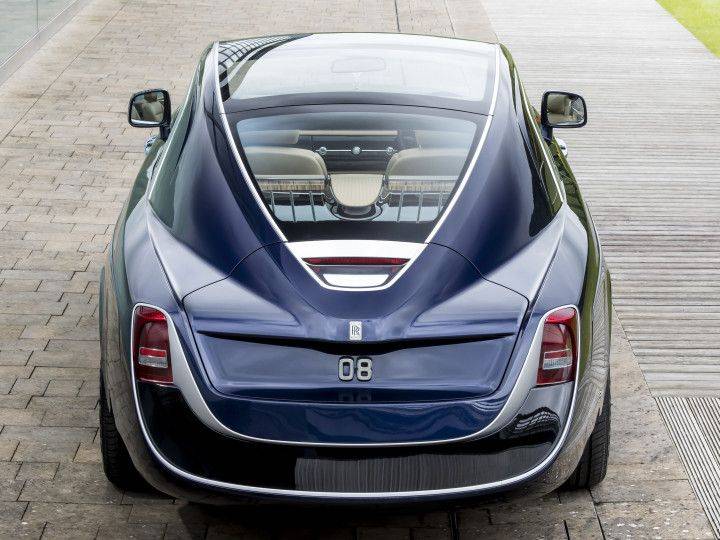 The one-off Rolls-Royce Sweptail is a two-seater coupe. It gets the iconic Rolls-Royce Pantheon grille but this one is crafted out of a single aluminium block – and by hand, because why not? – until it got a mirror finish and then given a brushed aluminium look. This grille is the largest unit fitted to any modern era Rolls. The Sweptail even has a body under-wrap which has no visible boundary to the surface. This was done to mimic the hull of a yacht. The Sweptail also has its registration number '08' mounted on it with the two individual digits being milled from ingots of aluminium and hand-polished to go with the poise of the car.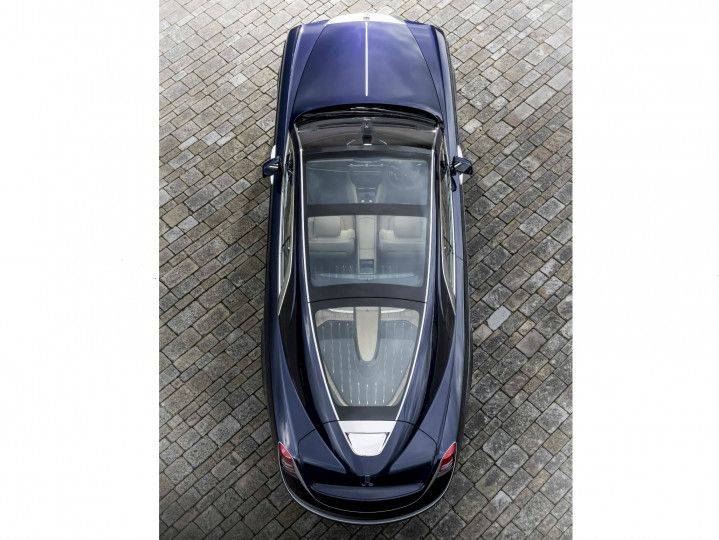 One of the key elements of the car's design remains the panoramic glass roof – the 'largest and most complex' ever fitted on a car. The frame of this glass is made out of polished aluminium rails which extend to the end of the tail of the car.
Inside, you will find polished Macassar Ebony and open-pore Paldao, which are different types of expensive woods. And to go with this layout the car has light Moccasin and Dark Spice leathers on the seats, armrests and dashboard top. Since the Sweptail is a two-seater, the rear area gets… you guessed it, wood, and it houses a hat shelf. The car also gets a set of laptop briefcase in the doors and, obviously, a champagne holder with two crystal champagne flutes.
So there you have it, reportedly the world's most expensive new car now resting safely in the garage of its owner. And while he takes it out on a Sunday for a short drive enjoying his champagne, you have a look at the video below and decide whether it makes you feel happy or sad.