Suspended Trinamool Congress MP Mukul Roy resigns from Rajya Sabha, Party
Kolkata, October 11: The Trinamool Congress MP Mukul Roy had submitted his resignation on Wednesday from the upper house as MP to the Vice President and Rajya Sabha Chairman Venkaiah Naidu.
He addressed the media after his resignation. He said after submitting his resignation that, "today, I am resigning from Rajya Sabha membership elected as a member of TMC, also resign from all posts of TMC as a primary member."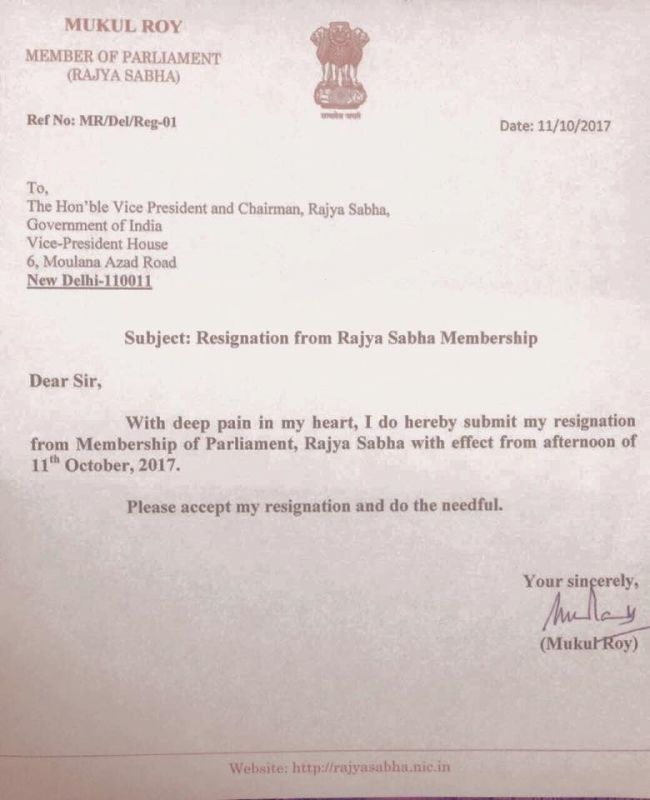 "With heavy heart and heavy pain, I am compelled to submit my resignation,"  Roy told media later on Wednesday. "Now, I will go for leaves and then decide my future course of action," he added.
TMC secretary-general Partha Chatterjee had stated that "his political career is going to plunge and will soon cease to exist. His attempts to please the BJP will not bear any results."