Thiruvananthapuram Medical college shows courage to ban leggings on the campus, but forced to revoke
Thiruvananthapuram, October 25: The rules on the dress code is not a new thing to a student in Kerala. Every educational institution would be having a long list of dos and dont's applicable to the students.
Unfortunately, it is found that a few institutions are strictly following such rules. Sometimes, the don't care attitude, sometimes ignorance, sometimes irresponsibility from the authority; any of theses could be the reason for the improper dressing of the students in an institution.
There must be rules and those rules must be followed. Otherwise, the student community would be distracted from the learning atmosphere.
Here the Government Medical College Principal has asked the students not to wear leggings, jeans, short dresses and chattering ornaments, while they are in the campus.
Also there was a direction to girls that they must wear only sari or Churidar with the hair traditionally put up like bun. The male students have also got strict rules in the circular. They are strictly asked not to wear T-shirts, sandals and other casual outfits in the campus. But here, after the protests from a group of students the authorities were compelled to withdraw it on the next day of issuing it.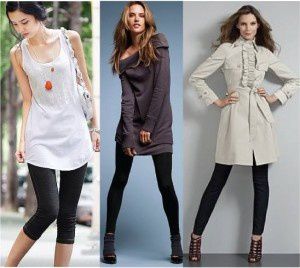 Leggings grab the revolutionary part of this circular, as the new skinny wear has become a cancer-like to the women of India, especially Kerala. Most of the women wearing it don't know how vulgar they look. They simply pull it up and walk around with a high slit top. Nothing more would be left in your body to get revealed. They don't know or sometimes they like others watching them like a piece of art and most of them are unaware that pairing short tops with leggings generally doesn't look good in the butt region.
According to the college Principal Dr. Thomas Mathew, the new circular was issued after discussion with the vice-principal Dr K Girija Kumari as well as the heads of various departments. He added that every year they are in the practice of issuing the circular and majority of the students are following it properly without complaints. But a few of them do not like such restrictions and they do not follow them.
"One rotten egg spoils the whole pudding," "One bad eye spoils the other" and "Just one apple could spoil the bunch".