Experience Pre Columbian art in the land of Amazon rainforest and Atahualpa's Machu Picchu in Quechua's Peru
Lima,OCt13:Peru is one o f the most culture rich countries in South America. Inhabited by Incans ,who were weeded out by the Spanish and other European settlers .
Peruvians express their culture through their music, literature, art forms, dance, clothing, celebrations, religion, education, sports and clothing.
The most common Quechua dialect is Southern Quechua. The Kichwa people of Ecuador speak the Kichwa dialect; in Colombia, the Inga people speak Inga Kichwa.
Quinine, which is found naturally in bark of cinchona tree, is known to be used by Quechuas people for malaria-like symptoms.
When chewed, coca acts as a mild stimulant and suppresses hunger, thirst, pain, and fatigue; it is also used to alleviate altitude sickness.
 Arts and Crafts in Peru

Art in Peru has been an important part of its culture for thousands of years dating back to pre-Inca times.Many skilled craftsmen continue the tradition today. Native American Indians still spin cotton, llama, alpaca and sheep wool into yarn and weave the yarn into cloth that will be used to make clothing and other textile.
Weaving is not limited to wool, residents of the floating islands of Titicaca Lake weave reeds to build the islands and the houses where they live. Weaving have distinctive colors and patterns distinguishing particular villages.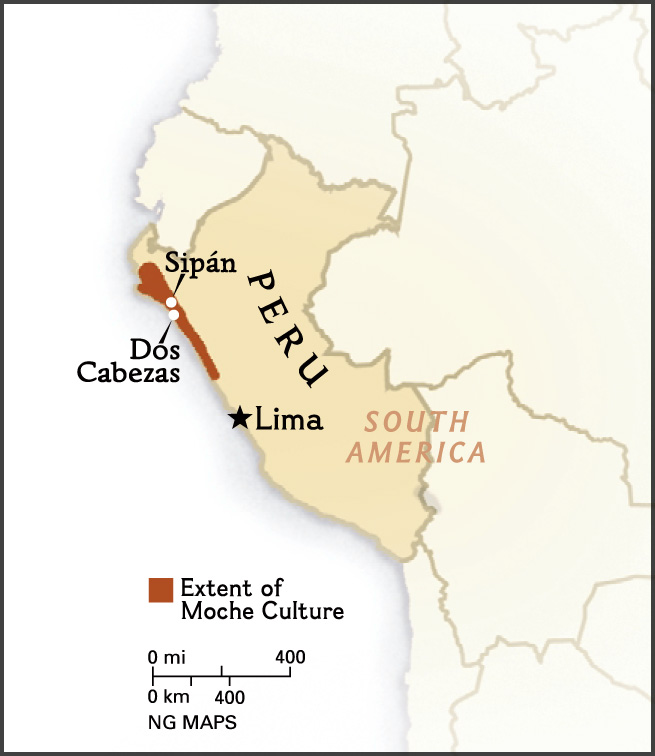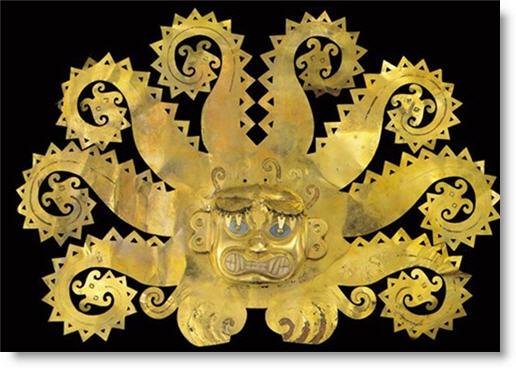 Other hand made crafts include wood carving and jewelry, specially gold and silver. Retablos from Ayacucho are colorful wooden altars with carved religious and everyday scenes and figurines. Pottery is made to reflect ancient Moche and Nazca patterns and designs. Many hand made crafts can be found in markets as souvenirs.
Peru also prides in a list of UNESCO Heritage Sites:
Historic Sanctuary of Machu Picchu
Historic Center of Lima
City of Cuzco
Chan Chan Archaeological Zone
Chavin Archaeological Site
Historic Center of the City of Arequipa
Lines and Geogliphs of Nasca and Pampas de Jumales
QhapaqÑan Andean Road System
Sacred City of Caral-Supe
Huascaran National Park
Manu National Park
Rio Abiseo National Park
Peru's culture is a set of beliefs, customs and way of life inherited from the native Incas,  Spanish conquistadors and settlers. Immigrant groups such as Africans, Japanese, Chinese and Europeans have also contributed to the society, blend of cultures and ways in which Peruvians live.
Perivian Music and Dance
One of the most important part of any Peruvian party, maybe after food, is music and dance. Andean music is world famous for the sweet sounds of  its flutes and panpipes.
String instruments introduced by the Spaniards such as charango, harps and violins complement the sounds of native drums, brass and wind instruments. Andean people have at least 300 different dances but the most popular is the huayno which is danced with vigorous stamping of the feet, dancers wear colorful costumes. Puno is the folklore capital of Peru.
Food in Peru
Peruvian food is different in each region, so what they eat depends on where they live. Cuisine from the coast is based on seafood. Dishes from the Amazon use fish available in rivers and lots of tropical fruits. Andean cuisine is based on potatoes and meat. Thousands of years ago potatoes, maize, quinoa and the meat of llamas and guinea pigs were the only resources in the Andes.
Today Peruvians combine those staple foods with others introduced by Europeans to create tasty and unique dishes. Some ancient cooking methods are still used today such as pachamanca, a hole dug in the ground and covered with hot stones where meat and potatoes .
Colombian cuisine includes the cooking traditions and practices of Colombia's Caribbean shoreline, Pacific coast, mountains, and ranchlands. Colombian cuisine varies regionally and is influenced by the indigenous Chibcha, Spanish, African, Arab and some Asian cuisinesare cooked.
Ceviche
If Peru had an official national dish, it would probably be this preparation of raw fish marinated in citrus juice. The acid in the fruit "cooks" the fish, giving it a delicate flavor and slightly chewy consistency. The dish is usually spiced with red onion and aji pepper, and served (typically at lunch) with sweet potato or choclo, a white Andean corn with dime-size kernels. Bold gastronomes can drink the leftover citrus marinade, which is known as leche de tigre, tiger's milk.
Cuy
This staple meat raised in many households of the Andes goes by a different name in the United States: guinea pig. (One indication of how important the dish is to the rural Peruvian diet: In a cathedral in Cusco hangs a replica of Da Vinci's Last Supper, in which Christ and the 12 disciples are seated around a platter of cuy.) The meat, which is quite bony, is usually baked or barbecued on a spit and served whole.
Pachamanca
Pachamanca is a traditional Peruvian dish based on the baking, with the aid of hot stones, of lamb, mutton, pork, chicken or guinea pig
Live for potato Causa
(Peru's longtime rival Chile also claims tuber originality), Potatao and piles of avocados large enough to toboggan down is the traditional dish in Peru. The traditional causa layers these two ingredients into a sort of casserole, which is sliced and served cold. Other layers might contain tuna, meat, or hard-boiled egg.
Flare up with Aji de Gallina
The yellow aji pepper lends its color—a hue similar to Tweety Bird's—as well as its mild kick to several Peruvian dishes. Among them is this rich, velvety stew made with chicken and condensed milk and thickened with de-crusted white bread.
<
Munch on the Anticuchos skewers
These skewers of grilled, marinated meat (much like shish kebabs) are served everywhere in Peru. High-end restaurants offer them as entradas, or appetizers. Street-cart vendors sell them slathered in a garlicky sauce. While almost any meat can be prepared this way, the most traditional—and best—anticuchos are made with beef heart.
ALPACA meat
In the Northern Hemisphere, the name alpaca refers to expensive wool used to make sweaters and socks. In the Andean highlands, this camelid (a smaller cousin of the llama) has also been a source of meat for centuries. The taste is similar to buffalo or other grass-fed meats: somewhat gamier than beef and very lean.
Pollo a la Brassa
This Peruvian-style roast chicken is so delicious—and popular—that it's now available in cities around the globe. The secret is marinating the bird in soy sauce flavored with red peppers, garlic, and cumin, which gives the meat and skin a smoky, salty taste.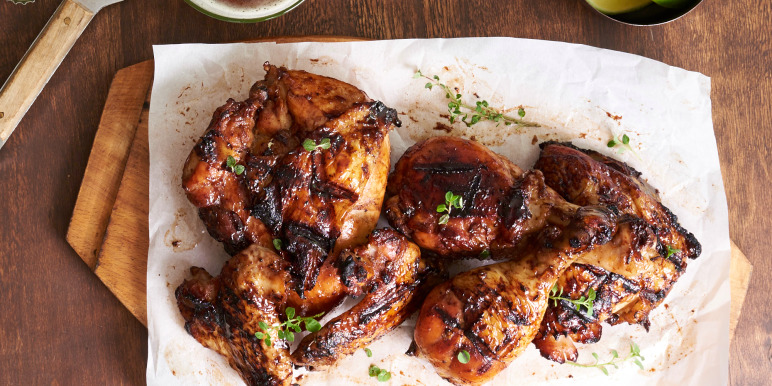 >Colombian cuisine includes the cooking traditions and practices of Colombia's Caribbean shoreline, Pacific coast, mountains, and ranchlands. Colombian cuisine varies regionally and is influenced by the indigenous Chibcha, Spanish, African, Arab and some Asian cuisines.
Lomo saltado
A popular, traditional Peruvian dish, a stir fry that typically combines marinated strips of sirloin (or other beef steak) with onions, tomatoes, french fries, and other ingredients; and is typically served with rice.
Indigenous in Peru
The Uru or Uros are an indigenous people of Peru and Bolivia. They live on forty-two self-fashioned floating islands in Lake Titicaca near Puno. They form three main groups: Uru-Chipayas, Uru-Muratos and the Uru-Iruitos. The latter are still located on the Bolivian side of Lake Titicaca and Desaguadero River.
Sports and Bullfighting
Peruvians are soccer crazy. It is the national sport played by every school age child, most popular among males than females but the majority of the population share a strong passion for "futbol". There are two main teams in Peruvian soccer, Universitario de Deportes and Alianza Lima.
Bullfighting was brought to Peru by the Spaniards and continue to be a tradition. Many Peruvians are passionate about bullfighting and it is best enjoyed at Plaza de Acho, the oldest bullring in the Americas. In Plaza de Acho there are also demonstrations of caballos de paso or steppping horses, a long established tradition in coastal cities.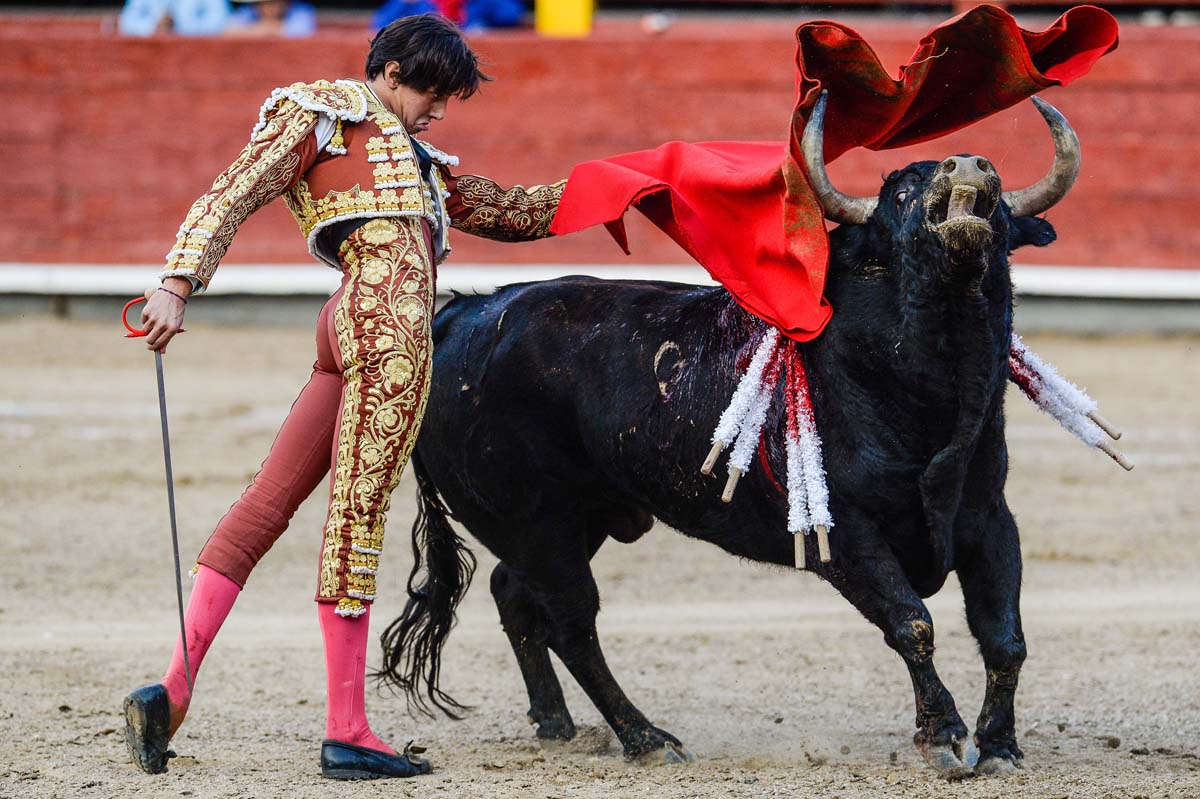 Where to go in Peru
Sanctuary of Machu Picchu
The Historic Sanctuary of Machu Picchu covers more than 32,500 hectares of mountains and valleys which surround the archaeological complex of the Citadel. The Citadel of Machu Picchu was built around AD1460 by Inca Pachacuti and abandoned when the Spaniards conquered the Incas in 1532. The Citadel was built at an altitude of 2,400 meters or 7,874 feet above sea level. Because of its remoteness the Spaniards never found Machu Picchu so its structures were not destroyed. Since the Incas did not have a written language the real purpose for the building of Machu Picchu is not clear, it remains a mystery and is open to speculation.
Chan Chan
Chan Chan was designated a UNESCO World Heritage Site in 1986. Chan Chan was the capital of the Chimú Civilization located in the north coast of Peru 300 miles (480 km) north of Lima in the city of Trujillo.
Cusco
The City of Cusco is located at an altitude of 11,150 feet (3,400 meters) above sea level in the Cordillera Blanca of the Andes Mountains, 620 miles (1,000 km) south east of Lima.
The City of Cusco was the historical capital of the Inca Empire and was founded by Manco Capac around 1200 AD. To the Incas, Cusco was the center of the world; it was a religious, social, cultural and economic center of the empire. The Inca Empire or Tawantisuyu reached its height between the 15th and 16thcenturies. In 1534 the Spaniards took over the city building churches, dwellings and their own institutions using Inca structures.  Today it can be observed two distinctive cultures that have progressively assimilated into a multicultural society.
Historic Center of Lima
The Historic Center of Lima is known as the "Ciudad de los Reyes" or City of Kings. It was founded by Spanish conqueror Francisco Pizarro in 1535 because of its accessibility to the sea. Lima was the economic, social, cultural and political capital of the Viceroyalty of Peru. It was also the most important city in the Spanish South American colonies.
Huascaran National Park
The Huascaran National Park was included in the UNECO Heritage Site List in 1985. It is located in the Cordillera Blanca of the Andes Mountains and covers 340,000 hectares which includes 27 snowed capped mountains above 6,000 meters (19,690 feet) above sea level. It includes Nevado Huascaran which is Peru's highest peak at 6,768 meters (22,205 feet),
Manu National Park
Manu National Park is located at the intersection of the Amazon rainforest and the Andean puna at an altitude that ranges from 150 meters to 4,200 meters above sea level. UNESCO recognized it as a Biosphere Reserve in 1977 and pronounced it a World Heritage Site in 1987.
Sacred City of Caral-Supe
Caral or Caral-Supe is located in the Supe Valley 200 km (124 miles) north of Lima. The Sacred City of Caral is the earliest known civilization in the Americas, it dates to the Late Archaic period. Radiocarbon analysis performed by the Caral-Supe Special Archaeological Project (PEACS) dates its development between 3000 to 1800 B.C.
 City of Arequipa-White city
Arequipa is known as the "White City"or Ciudad Blanca for the white walls of many of its colonial buildings. The famous white walls are made of white ashlar or sillar,a volcanic stone that lies at the feet of many of its volcanoes such as Mount Misti, Mount Chanchani  and Mount Pichu Pichu.
Andes Mountains:Sierra
The Peruvian Andes traditionally have been described as three cordilleras, which come together at the Vilcanota, Pasco, and Loja (Ecuador) knot.
The Peruvian Andes provide the most spectacular views of snow capped mountains and glaciers in the region as it has the largest concentration of them. The Incas venerated and respected them, to them they were sacred, and decided to build Machu Picchu, the sacred city, surrounded by those breathtaking snow peaks. This region guards the spirit of Peru, its heritage and the traditions of ancient civilizationsthat make up what Peru is today. The sierra is mostly inhabited by native people descendants of the Incas, they have kept many of their traditions and their way of life. They work the land farming potatoes, olluco, quinoa and use llamas the same way the Incas did.
Amazon river cruise
The Amazon River is the second longest river in the world about 4,000 miles or 6,450 km long, second only to the Nile River. In terms of volume, the Amazon is the largest river in the world, it contains one fifth of the earth's fresh water. Its width varies according to the rain season; at its widest point it can be 6.8 miles or 11km during the dry season and 24.8 miles or 40km during the rainy season. Where the river meets the Atlantic Ocean its width reaches 150 miles or 240 km.
The Amazon River flows east from the Peruvian Andes across Brazil and empties into the Atlantic Ocean. In 2000, a National Geographic Society expedition found that its most distant source is the melting snow cap of a mountain called Nevado Mismi in the Peruvian Andes. The stream of melting snow forms the Apurimac River which later joins the Ucayali River in east central Peru. The Ucayali River meets the Marañon River near the city of Iquitos, Peru forming the mighty Amazon River.
The Amazon River is the only method of transportation for local residents and companies doing business in the area. Many natural resources such as trees, agricultural crops and minerals make their way out navigating the rivers and into the cities.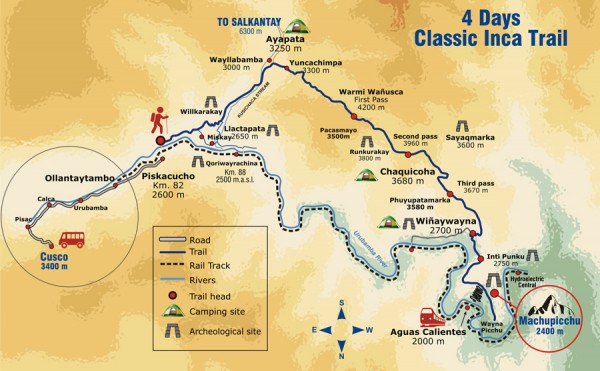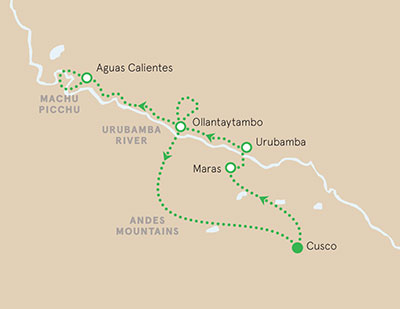 Peruvian pisco sour
A pisco sour is an alcoholic cocktail of Peruvian origin that is typical of the cuisines from Chile and Peru, considered also a South American classic.
 Beers in Peru
 All of the most popular beers in Peru, including:
Pilsen Callao.
Cusqueña.
Cristal.
Pilsen Trujillo.
Backus Ice.
Arequipeña.
San Juan.